Permanent Optical Disc Archival Media
New PC Utilities
Backup
Featured Products

Simply and quickly move all your files, applications and settings from your old PC to your new PC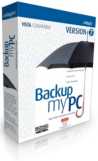 The industry standard in PC backup software. Simple to use, yet powerful

News
Dust off your Y2K playbook: 10 strategies to drive a successful XP migration (Feb,2014) As the clock ticks down to end-of-life for Windows XP, several tricks from Y2K conversion projects h more ...
XP,What to expect once Microsoft shuts down support (Feb,2014) Even though the world won't end because of Microsoft's withdrawal of support for Windows XP, those l more ...
Microsoft is about to take Windows XP off life support (Jan,2014) On April 8, Windows XP's life is coming to an end. On that day, Microsoft will stop issuing security more ...
Free MSRT updates on XP not enough to protect you after April 2014 (Jan,2014) "Will Microsoft's Malicious Software Removal Tool be supported after April 8, 2014?
Microsoft's more ...
ATMs Face Deadline to Upgrade From Windows XP (Jan,2014) Microsoft's 12-year-old Windows XP dominates the ATM market, powering more than 95 percent of the wo more ...
Windows Easy Transfer in Win8.1 dramatically deprecated (Oct,2013) Windows 8.1 ships with a dramatically less functional version of the Microsoft "Windows Easy Transfe more ...
XP Free extended support to end April 2014 (Apr,2012) Microsoft have announced the end of free extended support for Windows XP (using Service Pack 3).
more ...